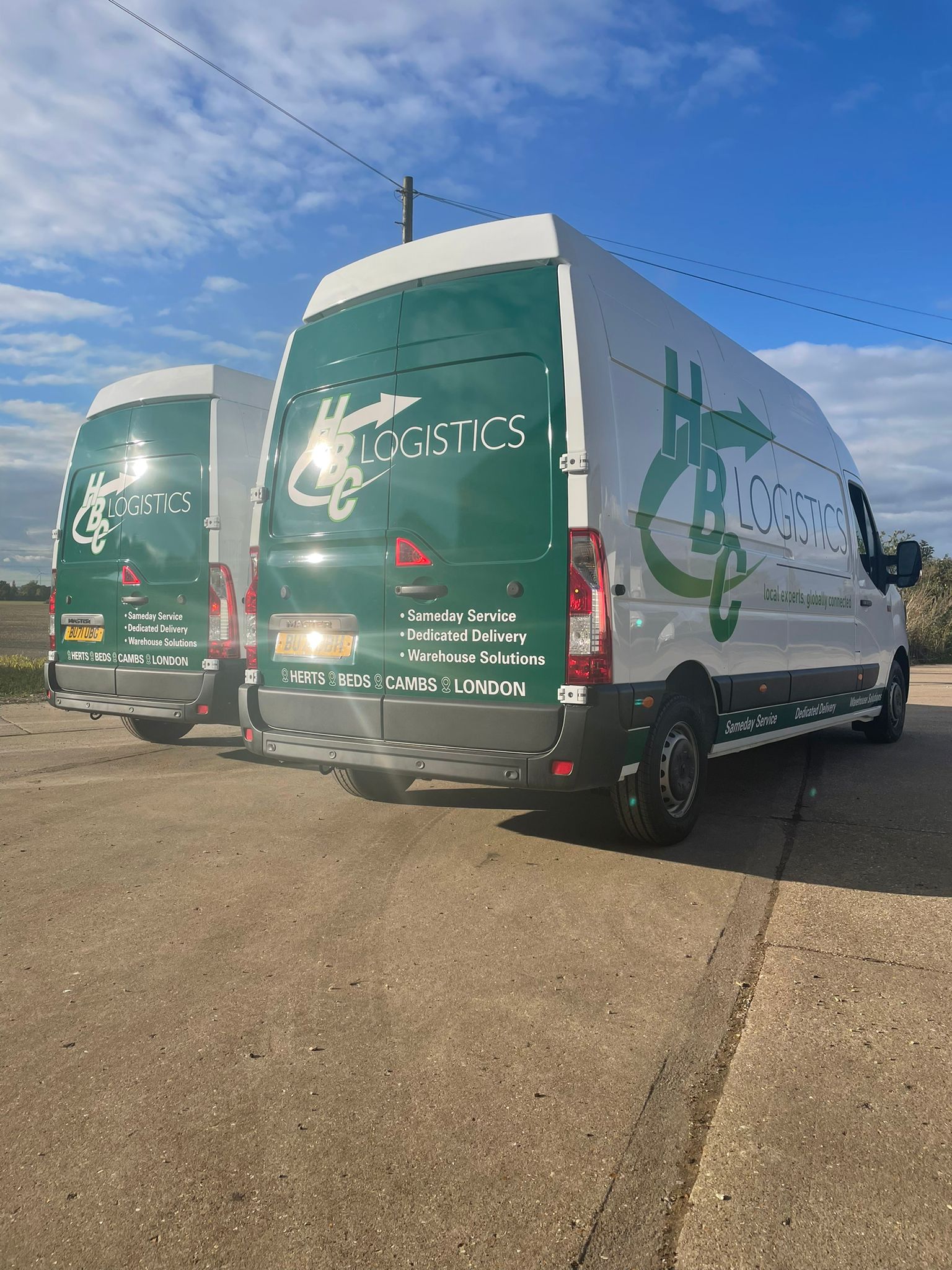 We are investing in our fleet with the arrival of two new vans today and don't they look amazing (even if we do say so ourselves)
We have spent time developing the logo to bring it forward into a more modern design while retaining our brand integrity and recognition. We also realise how important our fleet is in spreading our brand and signposting the company name across the country as we travel far and wide making those crucial deliveries for our customers. It's a competitive space in the logistics industry and we decided to stand out with new dark green rears and simplified designs and make the most of our vans in acting as moving billboards for our branding, sharing it with potential customers.
These are just two of six new vans joining the HBC Logistics fleet this year taking our total owned vehicles to over 60 – from vans and lorries to artics we've got it all. Many more exciting things are to come from us in the new year too as we look at adding green vehicles, doing our bit for ULEZ and climate change. We want to make sure we are responsibly providing for not just our customers but also future generations.