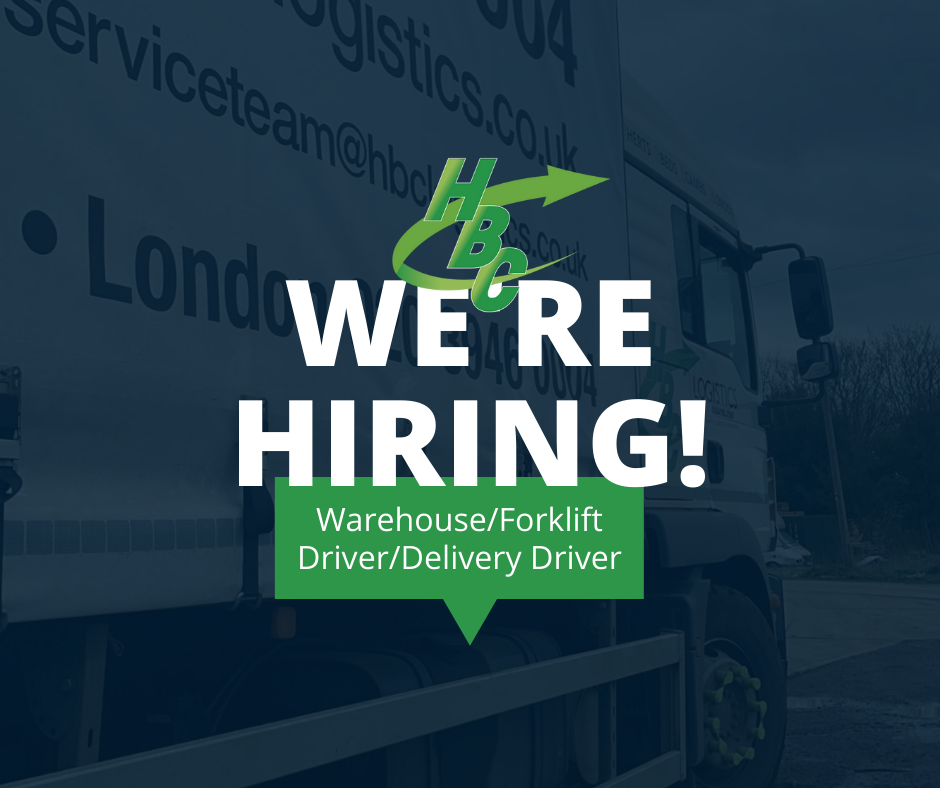 HBC Logistics is a hugely successful logistics company based in Baldock & Letchworth Garden City specialising in Same Day deliveries, Warehouse Storage, Pallets, Overnight, European and International deliveries.
We are looking for a warehouse team member/forklift driver who will join our team in providing a top-quality, market-leading logistics service.
Due to continued success and growth, HBC Logistics are looking to grow our Warehouse and Delivery team for our warehouse based in Baldock.
We are currently looking for candidates that want to join a well-established and professional same day company. Candidates must have experience in a busy warehouse environment, a great work ethic and the right attitude to join this busy department is essential.
You will need:
Excellent attention to detail and work towards tight deadlines.
Due to the location your own transport is a must.
What you will do:
Manoeuvring forklifts safely in busy industrial environments
Safely stacking and unstacking large quantities of goods onto shelves or pallets
Moving goods from storage areas to loading areas for transport
Unloading deliveries and safely relocating the goods to their designated storage areas
Ensuring that forklift driving areas are free from spills or obstructions
Regularly checking forklift equipment for faults or damages
Using industrial plastic wraps and wooden pallets to safely stack and package goods for transport
Keeping up to date on health and safety requirements and forklift operating procedures
Consolidating partial pallets for incoming goods
Delivering goods within a 50 mile radius when required.
You'll be working for a growing company that is very friendly and supportive where there are many opportunities to progress within the business.
If you feel that you have the right qualities and experience we're looking for, then we would love to hear from you so that we can discuss further.
INTERVIEWING NOW WITH AN IMMEDIATE START
Job Types: Full-time, Permanent
Salary: £19,500.00-£23,000 per year
To apply, please send your CV to steve@hbclogistics.co.uk and we will contact you if interested.