We specialise in urgent time critical Same Day, dedicated courier services. Try us today and we will beat any other like-for-like quote by 10%!
Try our free instant quote tool below, enter your two postcodes, email address and hit 'get a online quote' its that simple! you can always call us on the below details and one of our friendly team and assist you with your quote or booking.
There are no surcharges or hidden costs so the price we quote is the price you will pay.
Just pop your details into our handy tool above or contact a member of the team today on 01462 410004 or serviceteam@hbclogistics.co.uk
Give us a try today and we will beat any quote you have by a competitor by 10%
There are a number of reasons why you might need a same day courier. Maybe a customer needs a delivery fast, you need to move supplies between branches/locations, or you need to send over paper copies of a contract. Whatever your reasons, we're here to help. Here are some of the great services we provide
Same day service – urgent and time critical deliveries across the UK, Ireland and Europe.
Scheduled delivery – a timed definite service for those urgent scheduled deliveries.
Deliveries in Europe – A dedicated door to door service throughout Europe 24/7.
Fulfilment – Store, pick, pack & dispatch with our fully tailored fulfilment solutions.
Pallet shipments – A single pallet through to a full load, same day, overnight or economy services provided.
Choosing HBC Logistics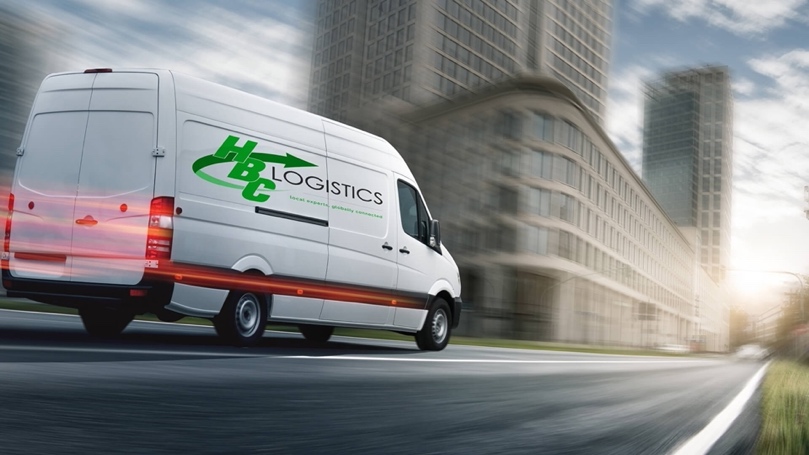 When you choose us to carry out your same day deliveries, you always get the highest level of service. We operate 24-hours a day, seven days a week, so even if it's out of hours or when others are closed, we're here to arrange your delivery for you. We have a friendly, knowledgeable team on hand to help any business requiring fast delivery, whether it's same day, next day or a schedule service.
As a local business, we can often offer a much more competitive rate than the large delivery companies, while still delivering your package anywhere in the UK as quickly as possible. Although we're a local company, we can deliver nationally and even internationally, just tell us where your item needs to go, and we'll find you the best option.
We have a fleet of different sized vans and vehicles to carry out your delivery. While most same day jobs only require something small we can arrange a vehicle with a lift if the item is bulky or heavy.
The personal touch
Many of our competitors are large delivery firms who are spread across the UK, but when it comes to choosing delivery services, it makes sense to go for smaller, independent companies. We're able to offer competitive rates and a personal service, and when you need a courier delivery, we can get to your home or business address faster. HBC work with individuals as well as businesses of all sizes, whether you want a one-off booking of a same day courier or need a firm who can handle all your deliveries.
Same day
If you need to send something quickly and have it delivered that day then we won't hang around. Simply fill out our online form to get an instant quote and once you have decided to go ahead then we will collect with you from within the hour. All you need to do is make sure it's packaged and ready to go!
We take your delivery direct to it's destination so there is no time lost messing around at distribution centres. The exact delivery time will depend on where you want the parcel to go but you can rest assured it will arrive safely and track it online every step of the way.