Please use the online quote tool below for instant credit card transactions. If you already have an account with HBC, please contact the team who will apply your preferential rates.
If you would like to open an account please contact the team on 01223 632004 or serviceteam@hbclogistics.co.uk.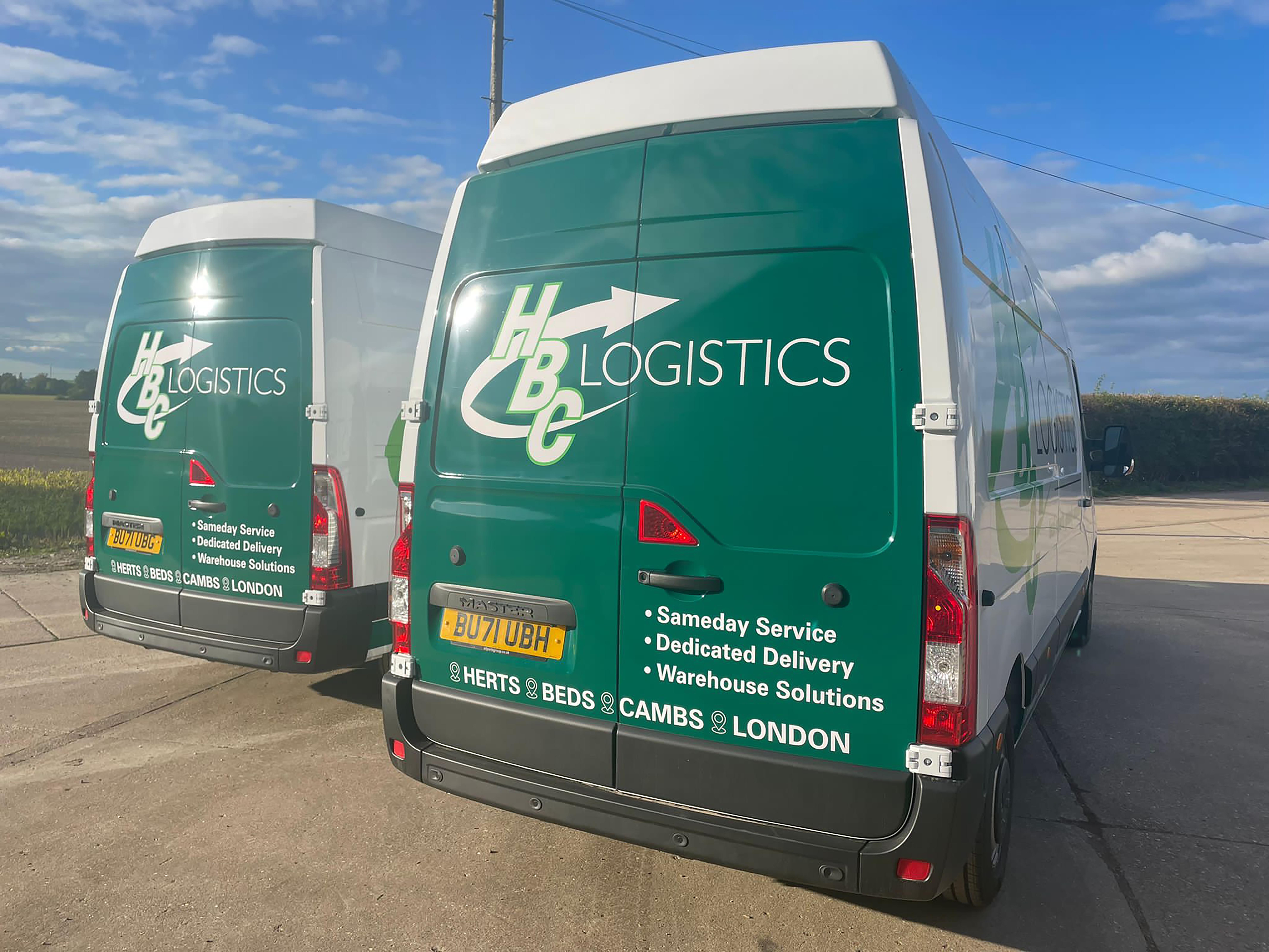 With HBC Logistics, there are no limits to our excellence.
There are a number of reasons why you might need a same day courier in Cambridge. It may be because a customer needs a delivery fast, you need to move supplies between branches, or you urgently need to transport important documents. Whatever your reason, HBC Logistics is here to help.
Our Cambridge-based couriers have excellent local knowledge and can transport your freight to its required destination on time, every time, guaranteed. Find out why many businesses in Cambridgeshire choose us as their number one same day delivery partner and contact us today.
When you have a tight deadline, we will deliver
If you have an urgent delivery with a small time frame, we understand you don't want to waste what little time you have looking for a reliable courier, getting a quote and making a booking. With HBC Logistics as your local sameday delivery partner, you can get an instant quote in as quick as one minute. Then, once the booking is confirmed, we will get a vehicle to you within 60 minutes guaranteed.
Delivery time will depend on the destination, but you can be assured that your package is on its way as you track it online every step of the way using our smart logistics system.
Booking a Same Day Courier in Cambridge
It couldn't be easier to book our urgent courier services, and we've designed the system to be as user-friendly as possible. Firstly, you can fill in our online form and get an instant quote or call us at our Cambridgeshire office on 01223 632004. We give you a price and you can decide whether our service is right for you. If the item is urgent, you'll probably want a same day delivery, otherwise, we can advise on prices for other delivery speeds.
Once you've decided to go ahead with the delivery, we'll come and collect it from you within an hour. You simply need to ensure it's properly packaged and ready to go! We cover Cambridge and the surrounding areas, including Bedfordshire, Hertfordshire and London for collections, picking up from cities, towns and villages. Thanks to our excellent local geographical knowledge, you can be sure we'll collect as soon as possible.
The next stage? We take your item directly to its destination in its dedicated vehicle. There's no messing around sending it to a distribution centre, you can simply sit tight knowing that it's on its way. If you're worried about your package, you can use our tracking system to get real time updates on its location, as well as being able to download proof of delivery in case there are any queries in future. Because same day deliveries are often for urgent items, our real time delivery updates keep you fully informed and reduce the stress.
If you need a Same Day Courier Cambridge that can deliver across the UK, then look no further.
While many of our delivery services are for people who need an urgent delivery made locally, our same day service can be used for any address in the UK mainland. Whether it's to a major city such as Manchester, Liverpool, Sheffield or York, or as far away as Wales or Scotland, we'll get your item there as quickly as possible.
Some local destinations we often deliver to include towns across Bedfordshire, Hertfordshire, Cambridgeshire and nearby. This includes central London, Welwyn Garden City, Hatfield, Milton Keynes, Dunstable, Luton, Flitwick, Biggleswade, Sandy, St. Albans, Watford, Leighton Buzzard and the surrounding areas such as villages across the region.
Need a collection or delivery somewhere that's not listed above? Don't worry, we can help you out. Simply fill in your postcode in our online form or call us today.
A personal service
Many of our competitors are large delivery firms who are spread across the UK, but when it comes to choosing delivery services, it makes sense to go for smaller, independent companies. This is because we're able to offer competitive rates and a personal service, and when you need a courier delivery, we can get to your home or business address faster. HBC work with individuals as well as businesses of all sizes, whether you want a one-off booking of a sameday courier or need a firm who can handle all your deliveries.
If you need a same day courier in Cambridge, simply get a quote by filling in our online form. Alternatively, call the team at 01223 632004 or e-mail us at serviceteam@hbclogistics.co.uk to find out more.