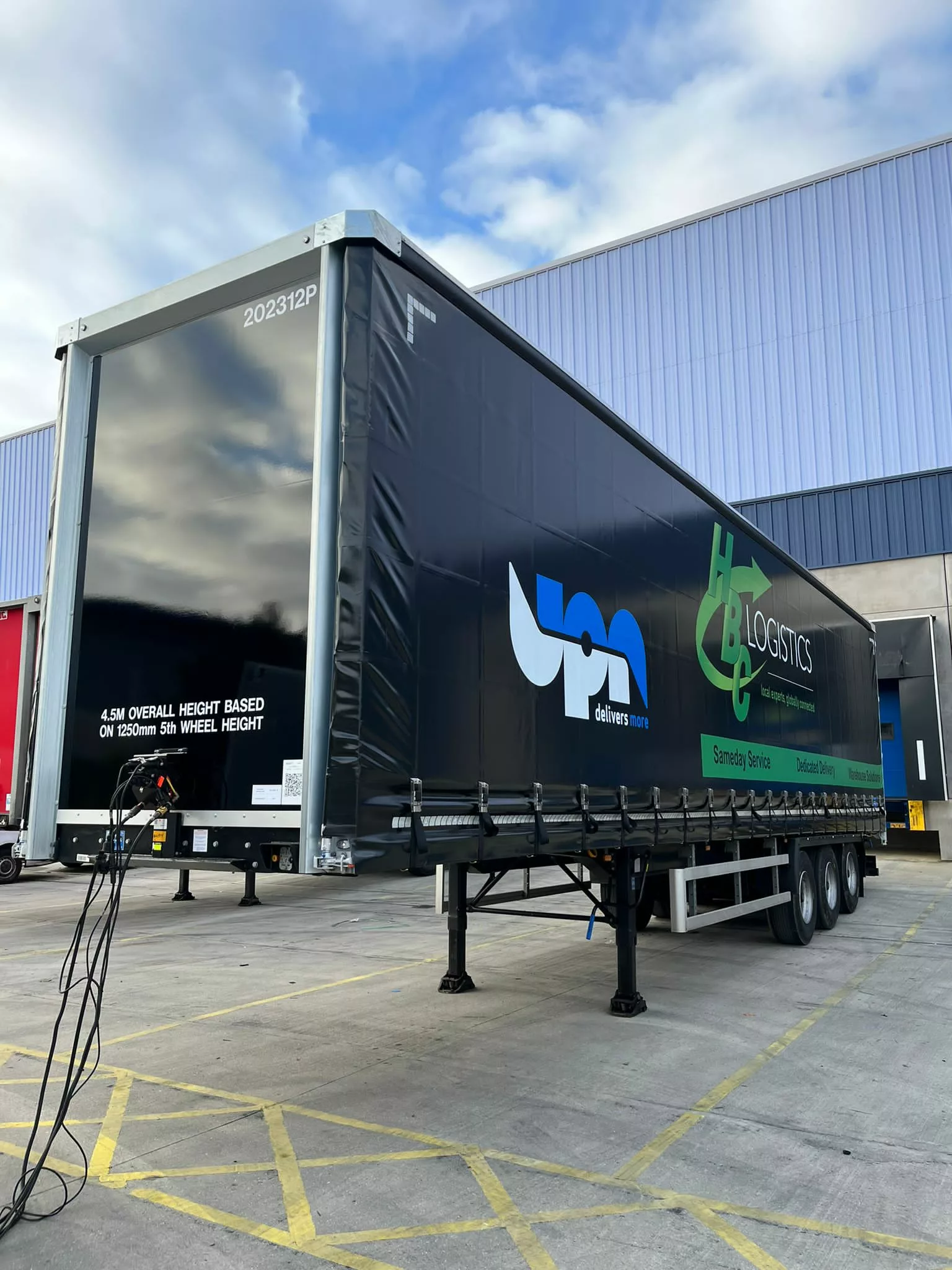 Are you struggling with the collection and delivery of your palletised freight? Here at HBC Logistics, we can provide a comprehensive Pallet Delivery service with booking tracking, an instant quotation tool and same-day collection – whilst ensuring that your large goods are moved from A to B safely and swiftly.
We understand how vital a feasible, stress-free and trackable delivery service is as a standard. However, HBC Logistics will exceed your standards as we can deliver goods anywhere throughout the UK, Ireland and Europe with live ETAs and 24/7 support.
Accurate and fast pallet delivery quotes
Great value for money
Convenient additional delivery services
We can cater for any load or freight
Modern and bespoke logistics system
Since the beginning of 2021, we have been a strong member of the United Pallet Network (UPN), the UK's leading Pallet Network. As a member, we have welcomed their knowledge and resources to further provide swift pallet delivery solutions to our customers all over the UK that are struggling with the collection and delivery of their pallets.
Every day, our drivers will collect palletised freight from allocated postcode areas for consolidation onto hub trunk vehicles. Once the truck reaches the UPN Central Hub each pallet is checked, scanned in and sorted ready to be loaded onto return trucks for each member, responsible for delivery, to carefully check and scan out. The freight is then shipped to the delivery depot to be unloaded and sorted into areas and time requirements, for end delivery by one of over sixty of our vehicles.
Our first year as a UPN member proved a success as we achieved the Bronze Awards for New Depot Of The Year, The Gold Status for Service Excellence and a consistent Platinum Service status on the monthly League Table. Let's not forget, at the beginning of 2023 we expanded into the Central London area with a new Wembley depot location, helping us further provide a fast and competitive delivery service.
With this level of success in mind, our pallet delivery services are often favoured by companies where customer demand is high and resources are unreliable. Whether your delivery needs are national or international, our pallet delivery services can be considered as a lifeline for companies, helping you transport goods reliably within efficient timeframes.
Looking to store your freight for a future delivery date?
Here at HBC Logistics, we are delivery experts with an impressive knowledge of storage and 62,000sq ft warehouse facility. So if you are looking for immediate collection with a future delivery date, we can offer short and long term storage solutions for your palletised freight. Contact us on 01462 410004 to discuss your storage needs.
Further delivery services here at HBC Logistics
Does your business require further delivery services? Alongside pallet shipping, it is very common for companies to opt for a reliable delivery service for smaller, convenient goods.
To cater to your delivery needs, we provide a range of adaptable services. From same day courier services, and pre-scheduled time slots, to overnight delivery services and a comprehensive fulfilment service, we can take the hassle out of customer deliveries for you.
We are open 24/7 to cater to your delivery needs, placing feasible arrangements as soon as possible. Get in touch with our team today if you have any questions on our pallet delivery service, or for combining a range of our delivery services.
Through our delivery services, you'll have peace of mind that items can be transported in one piece, maintaining quality, while also following tight timeframes. Benefit from this level of service and specialities through our package and pallet delivery services.