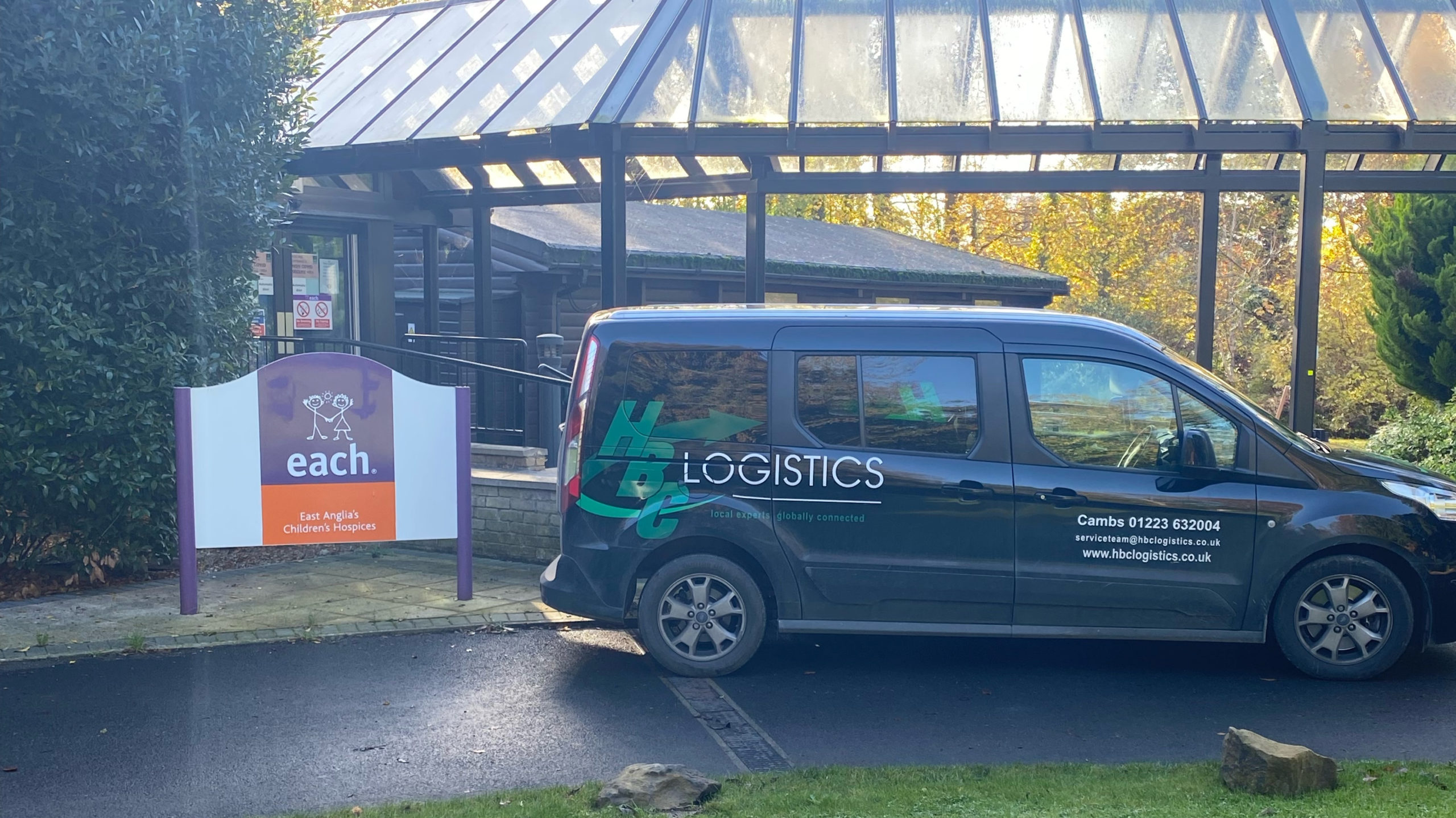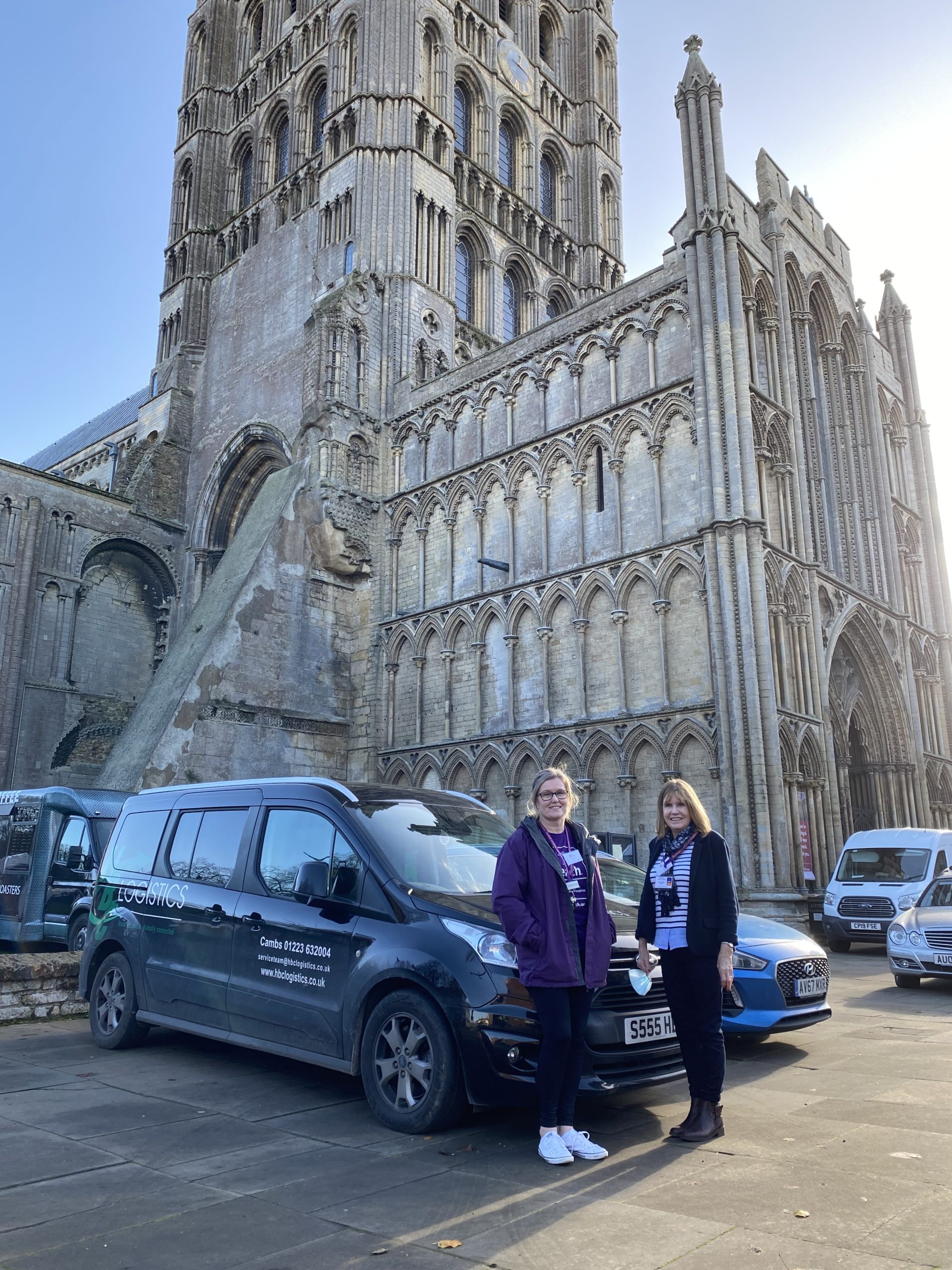 At HBC Logistics we have been out supporting a charity close to our hearts, East Anglia's Children's Hospices (EACH), with some of their Christmas preparations today. Josh Sewell our Business Development Manager visited one of EACH's Hospices based in Milton to help them get some very important packages to an annual fundraising event, Ely Cathedral Christmas Gift and Food Fair.
EACH raise vital funds at the annual event by selling cakes, cards and more. We were happy to help the team at EACH get ready for this years' market (even if it meant that Josh felt a bit peckish all journey).
'It's very important to us to support our local communities and although based in Hertfordshire, Cambridgeshire is a key focus for us. We wanted to give back and ensure the charity were not incurring courier charges in order to get those very tasty treats over to the stall for this weekend' Josh said.
'Being there for others locally and supporting business in Hertfordshire Bedfordshire and Cambridgeshire is so important to us so we are thrilled to have been able to help Charlotte Griggs the Community Fundraising Assistant and the rest of the team.'
EACH provides care and support for children and young people with life-threatening conditions and their families at their 3 hospice locations and within the community across Cambridgeshire, Norfolk, Suffolk and Essex .