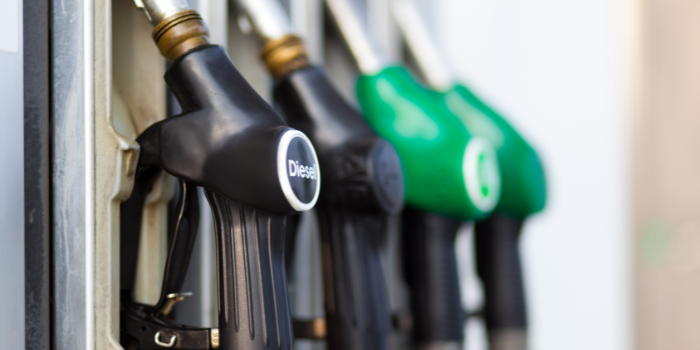 Due to the current economic climate crisis, we have recently witnessed a colossal spike in fuel prices – with a petrol car now costing an average of £99.40 to fill up, one of the biggest jumps the UK have seen for 17 years. The prices are spiking in accordance with rising fuel and oil prices worldwide, with the additional impact from Russia's initial invasion of Ukraine sending prices higher in March 2022.
Therefore, for our customer's peace of mind, we have introduced a Fuel Surcharge to protect them from the constant fluctuations of our transport rates. Meaning when you book a job with us, a small additional fee will be added to your current contract rate to help balance these shifting prices. 
Below we have illustrated what this fuel surcharge fee may cost you. Alternatively, if you'd like to discuss this more with our team, please feel free to contact us on 01462 410004 and we will be happy to help.
| FUEL PRICE | % FEE | FUEL PRICE | % FEE | FUEL PRICE | % FEE |
| --- | --- | --- | --- | --- | --- |
| £1.30 | 2.00% | £1.61 | 3.00% | £1.92 | 6.00% |
| £1.31 | 2.00% | £1.62 | 3.00% | £1.93 | 6.25% |
| £1.32 | 2.00% | £1.63 | 3.25% | £1.94 | 6.25% |
| £1.33 | 2.00% | £1.64 | 3.25% | £1.95 | 6.25% |
| £1.34 | 2.00% | £1.65 | 3.25% | £1.96 | 6.50% |
| £1.35 | 2.00% | £1.66 | 3.50% | £1.97 | 6.50% |
| £1.36 | 2.00% | £1.67 | 3.50% | £1.98 | 6.75% |
| £1.37 | 2.00% | £1.68 | 3.75% | £1.99 | 6.75% |
| £1.38 | 2.00% | £1.69 | 3.75% | £2.00 | 7.00% |
| £1.39 | 2.00% | £1.70 | 4.00% | £2.01 | 7.00% |
| £1.40 | 2.00% | £1.71 | 4.00% | £2.02 | 7.00% |
| £1.41 | 2.00% | £1.72 | 4.00% | £2.03 | 7.25% |
| £1.42 | 2.00% | £1.73 | 4.25% | £2.04 | 7.25% |
| £1.43 | 2.00% | £1.74 | 4.25% | £2.05 | 7.50% |
| £1.44 | 2.00% | £1.75 | 4.25% | £2.06 | 7.50% |
| £1.45 | 2.00% | £1.76 | 4.50% | £2.07 | 7.50% |
| £1.46 | 2.00% | £1.77 | 4.50% | £2.08 | 7.75% |
| £1.47 | 2.00% | £1.78 | 4.75% | £2.09 | 7.75% |
| £1.48 | 2.00% | £1.79 | 4.75% | £2.10 | 8.00% |
| £1.49 | 2.00% | £1.80 | 5.00% | £2.11 | 8.00% |
| £1.50 | 2.00% | £1.81 | 5.00% | £2.12 | 8.00% |
| £1.51 | 2.00% | £1.82 | 5.00% | £2.13 | 8.25% |
| £1.52 | 2.00% | £1.83 | 5.25% | £2.14 | 8.25% |
| £1.53 | 2.25% | £1.84 | 5.25% | £2.15 | 8.50% |
| £1.54 | 2.25% | £1.85 | 5.25% | £2.16 | 8.50% |
| £1.55 | 2.25% | £1.86 | 5.50% | £2.17 | 8.50% |
| £1.56 | 2.50% | £1.87 | 5.50% | £2.18 | 8.75% |
| £1.57 | 2.50% | £1.88 | 5.75% | £2.19 | 8.75% |
| £1.58 | 2.75% | £1.89 | 5.75% | £2.20 | 9.00% |
| £1.59 | 2.75% | £1.90 | 6.00% | | |
| £1.60 | 3.00% | £1.91 | 6.00% | | |