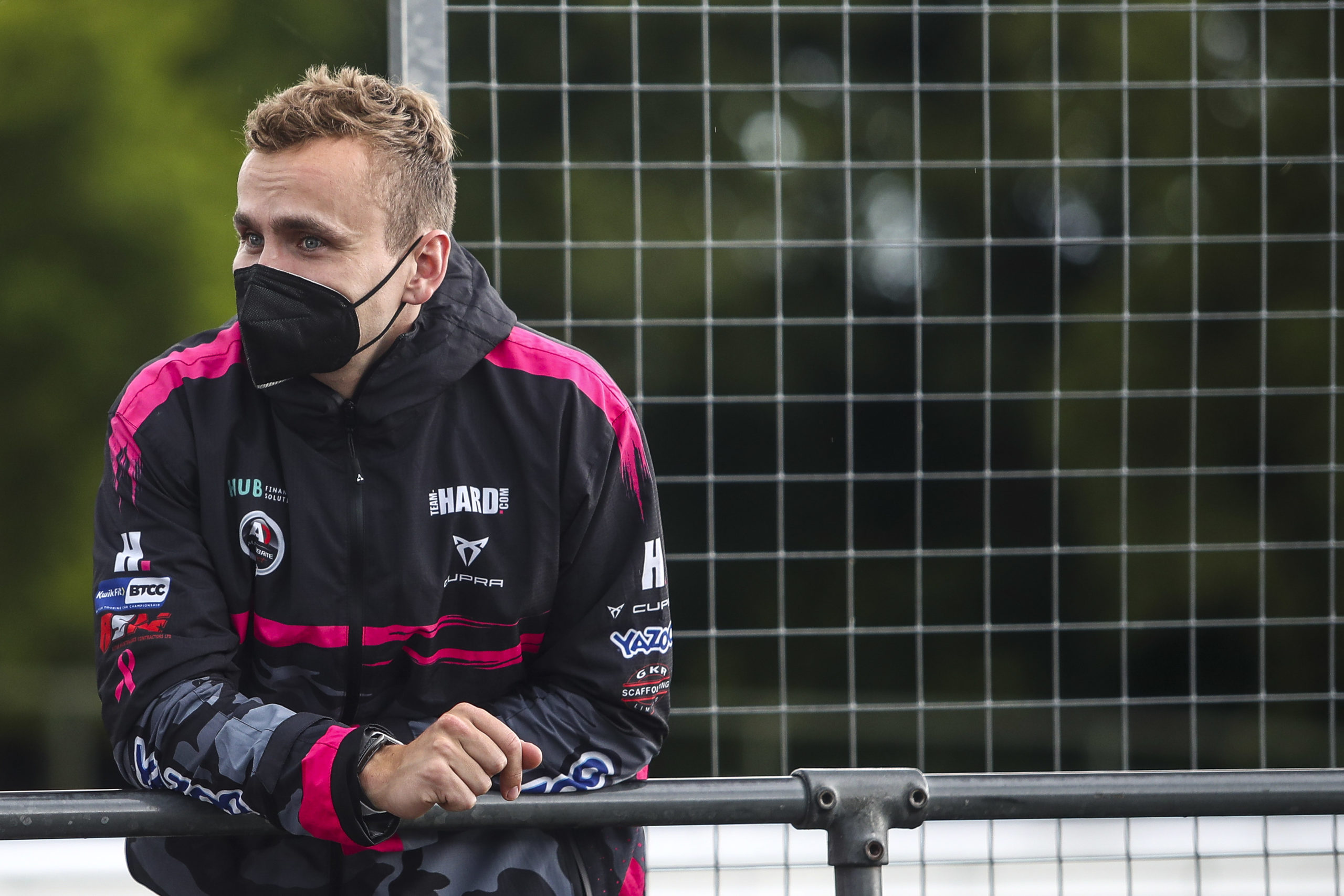 As we edge closer and closer to the 2022 BTCC season, we caught up with our favourite racer, Árón Taylor-Smith. We recently signed a partnership with the Irish multiple-race winner earlier this year, and we're delighted to get in touch with him to find out how things are going.
Hey Aron, we're so happy to catch up with you, I bet it's been an exciting few weeks for you! Why don't you tell us what you've been up to?
"I always love this time of the year as everything starts to come together. I feel as though I spend the winter months in hiding – either in the gym, on the sim or working away on my laptop but finally, we get to get out in the car again. It's been a hectic few months getting all the final pieces in place, both on my own part and that of the team, but it's a really exciting point of the year as our first Hybrid test is next week. It's crazy, I say I spend 90% of time either training or working on partnerships and only 10% in the actual car. I feel some people think we rock up for ten Sundays of work a year but actually that is the final piece of the jigsaw!"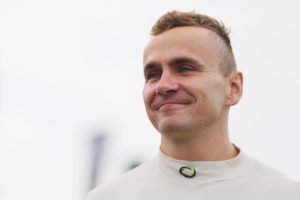 Wow! I bet the amount of work that goes on behind the scenes is insane! How's the Preseason madness been? Are you looking forward to your first testing next week?
"It never ceases to amaze how chaotic this time of the year can get! I pretty much become a travel agent as I start to book everything for the year.. from flights to hotels and car hires! Living on the wrong side of the water makes life that little more challenging but such is life. I have to say, the team have most definitely been working harder than myself over the last few weeks as they've been in the workshop until silly hours getting all the final hybrid upgrades finished on my car. I'm looking forward to next week beyond belief but there's also the sense of nerves ahead of the season. I personally don't look at that as a bad thing but more so something that motivates me – I weirdly love the pressure of it all and I can't wait to get back out on track and show everyone what we're capable of this year."
That's so motivating – not letting the nerves get to you. Yes, the Hybrid! Tell us about your new Cupra beast!! Anything you can reveal to us?
"To say the Cupra has undergone a transformation is an understatement. The car has been overhauled from start to finish after the first year of development last season. Probably one of the biggest shifts for this season is the engineering crew who will be spearheading my car. It's an Italian company called Hexathron who has won in every major touring car championship around the world and bring a wealth of experience into an already great team. They are beyond what I would describe as top class and my engineer, Federico, is someone whom I have known for a number of years and is amongst the best in the game. It's a massive step forward for Team HARD to have a company such as these involved as it will only push the project on."
It really looks like you guys are going to turn up the heat. What has it been like working with Team HARD?
"Genuinely working with Team HARD has been a breath of fresh air. Obviously, I was new to the team last season which again is a bit nerve-wracking but I have to say that I have never felt more at home within a team. What I love about them is their hunger to win as it's one of the first times in my career that I feel a team is equally as motivated as I am. At their core, they are a family team but all the pieces are coming together for them to be amongst the best in the BTCC. I really am grateful to be part of this journey and I know I will be within the team for many years to come."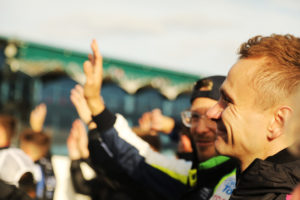 Aw that's so lovely to hear, we're so glad. One final question for you, Árón, who are you most excited to race against in the new season?
"It's actually pretty hard to pick out one particular driver that I'm excited to race against! I absolutely love how the BTCC is made me of the best touring car drivers as you know when you win in this championship you are at the top of your game. It's a championship that you have to fight for every inch as I suspect there are 15+ race winners lining up on the grid once again this year. It's odd, obviously I am competitive to my core as in I would drive over my own mother to win but at the same time I have a huge amount of respect for the other drivers on the grid. Over the years, some of them have become very good friends of mine and there is a mutual level of respect but at the same time that won't stop me going for a 50/50 move on anyone and I would expect no different!"
Love that attitude! Thank you so much for catching up with us, Árón.
We are so excited to head over to Thruxton Circuit on April 13th for the BTCC Media Day! We can't wait to meet Árón face-to-face and enjoy a brilliant day out with him.